Bruske Wet Mops –
BRUSKE WET MOPS – for all mopping situations from the light-duty requirements of small office complexes to the heavy-duty needs of hospitals, university complexes, commercial building and industrial plants.  
Order mop handles separately. For use with the wide tape mops, we suggest the Spring-type handle, the Rigid-clamp handle or the Plastic Jaws
high-impact poly head. For use with narrow tapes, we suggest the Quick-change handle.
Products made in America
At an Employee Owned Business
A Catalog of Products To Fit Your Needs
Discover All Of Your New Favorite Products
Create An Account
Create a Bruske Products Account Today!
HOSPITAL SPECIALS – Number-ONE Grade 100% cotton looped mops are absorbent and durable, making it the ideal mop for all-purpose hospital chores. While these mops will shrink slightly during initial laundering, they will outlast all other mops four to one!
Please note: All hospital specials have color-coded tapes for easy sorting.
SERIES 10 – UTILITY GRADE COTTON MOPS – Excellent, all-purpose mops for use in any situation. These are moderately-priced mops.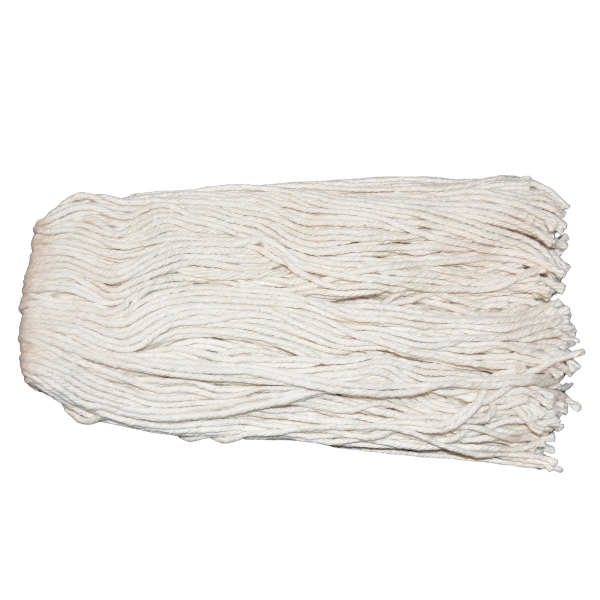 4 Ply Mop | 10424N
Narrow – Mop Tape: 24-oz.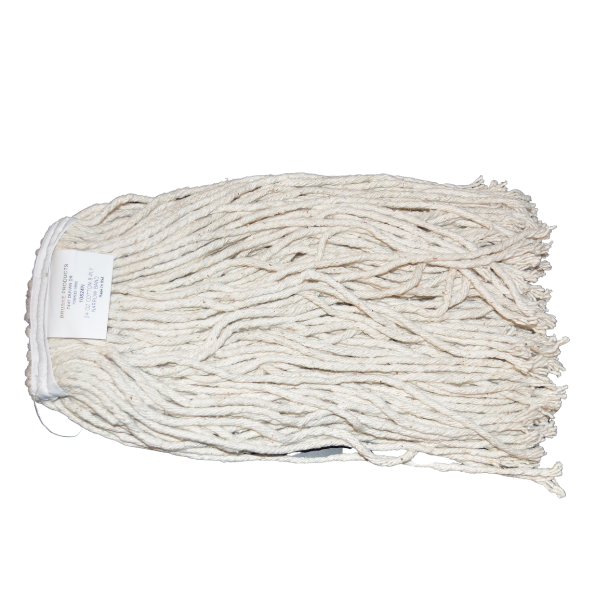 8 Ply Mop | 10824N
Narrow – Mop Tape: 24-oz.
SERIES 12 – COTTON/RAYON BLEND MOPS – Especially blended to provide instant absorbency, they get the job done economically.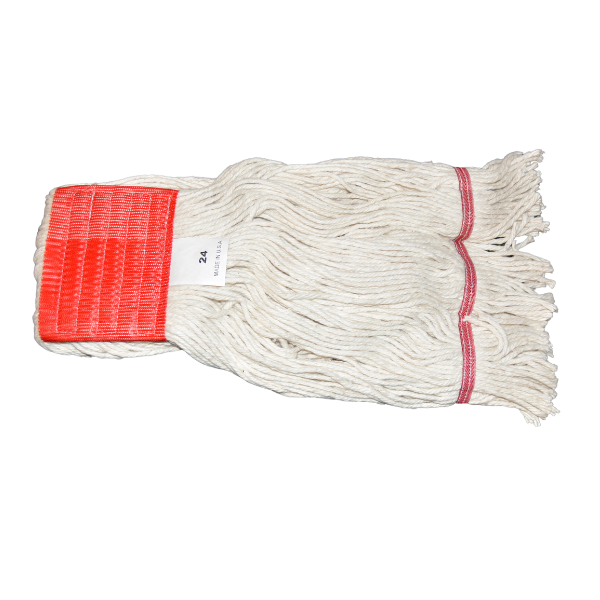 4 Ply Mop | 1224WF
Wide w/ Fans – Mop Tape: 24-oz.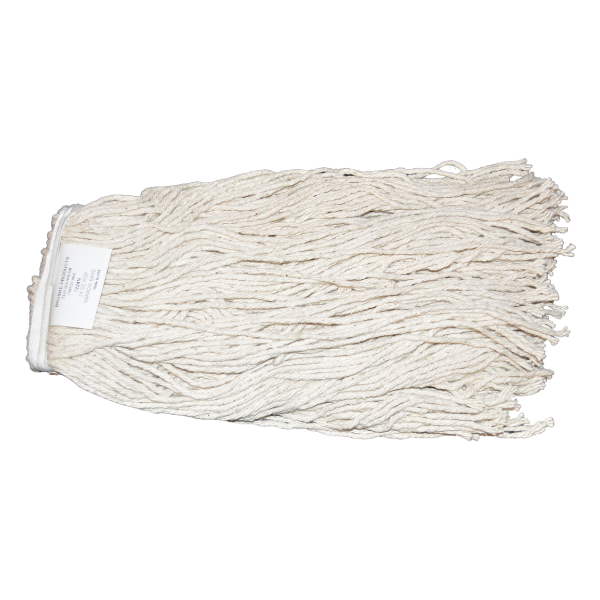 4 Ply Mop | 1224N
Narrow – Mop Tape: 24-oz.
SERIES 15 – PREMIUM GRADE RAYON MOPS – fast absorbing, good-looking mops that rinse easily and keep their fresh white color.
4-PLY MOPS
Mop Tape          Narrow             Narrow w/Fans          Wide               Wide w/Fans
12-oz. No.           15412N                 15412NF                15412W              15412WF
16-oz. No.           15416N                 15416NF                15416W              15416WF
20-oz. No.           15420N                 15420NF                15120W              15420WF
24-oz. No.           15424N                 15424NF                15424W              15424WF
32-oz. No.           15432N                 15432NF                15432W              15432WF
8-PLY MOPS
Mop Tape          Narrow             Narrow w/Fans          Wide               Wide w/Fans
12-oz. No.           15812N                 15812NF                15812W              15812WF
16-oz. No.           15816N                 15816NF                15816W              15816WF
20-oz. No.           15820N                 15820NF                15820W              15820WF
24-oz. No.           15824N                 15824NF                15824W              15824WF
32-oz. No.           15832N                 15832NF                15832W              15832WF
SERIES 19 – MAXI-SORB MOPS – Featuring a new miracle synthetic with its own unique characteristics not previously found in any other mop yarns. This mop is particularly desirable for use in food-service areas such as restaurants and cafeterias. It maintains its snow-white color even under the most adverse conditions.
4-PLY MOPS
Mop Tape            Narrow         Narrow w/Fans        Wide        Wide w/Fans
12-oz. No.             1912N                1912NF                 1912W           1912WF
16-oz. No.             1916N                1916NF                 1916W           1916WF
20-oz. No.             1920N                1920NF                 1920W           1920WF
24-oz. No.             1924N                1924NF                 1924W           1924WF
32-oz. No.             1932N                1932NF                 1932W           1932WF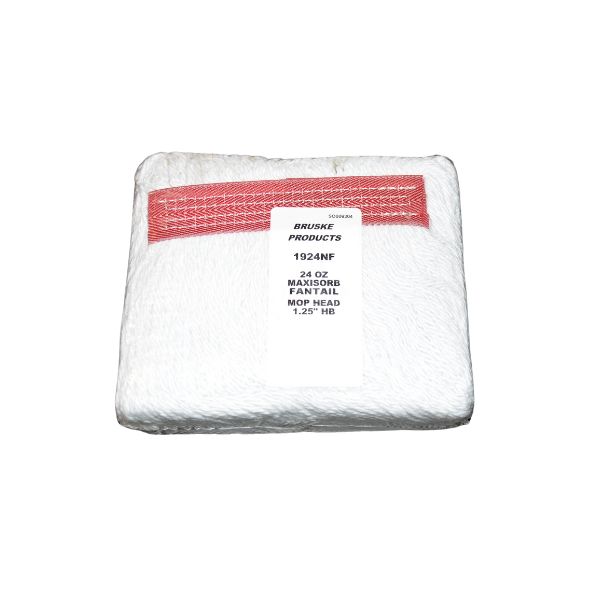 BRUSKE SUPER LOOP FAN MOPS – one of the finest looped-end mops available at any price.  The BRUSKE SUPER LOOP MOP is a blend of cotton and synthetic fibers which offers outstanding wear and laundering capabilities along with great absorbency.  Whether for use in a hospital environment or general mopping, you will be delighted with the colorful array of BRUSKE SUPER LOOP MOPS.  In addition, the super-mesh color-coded headbands help distinguish mop size.
Size                         Small                  Medium               Large             X-Large
Equivalent          8-12 oz.               16-20 oz.            20-24 oz.        24-32 oz.
Headband          Orange                 Green                    Blue               Yellow
Bruske No.           1721-1                 1721-2                 1721-3            1721-4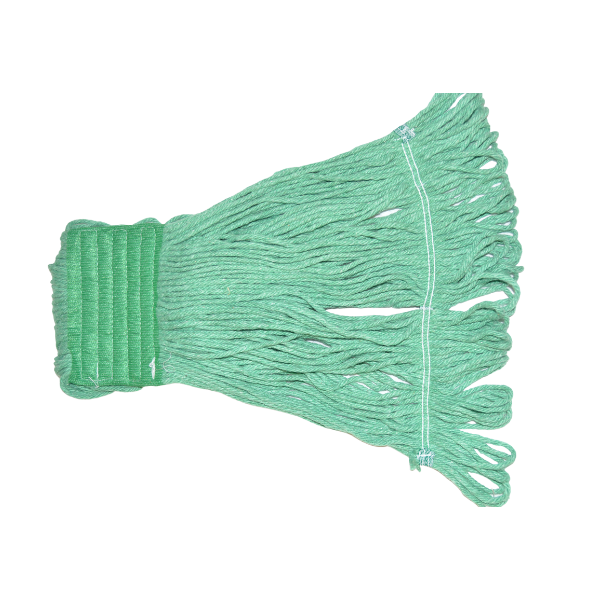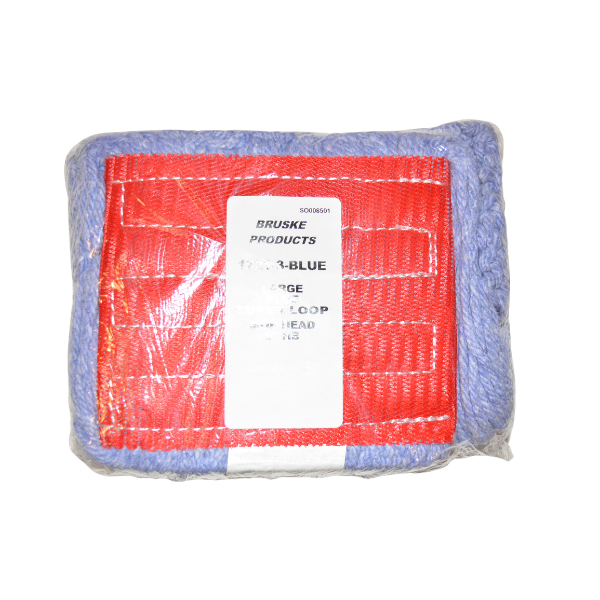 SPRING-TYPE HANDLES FOR WIDE-TAPE MOPS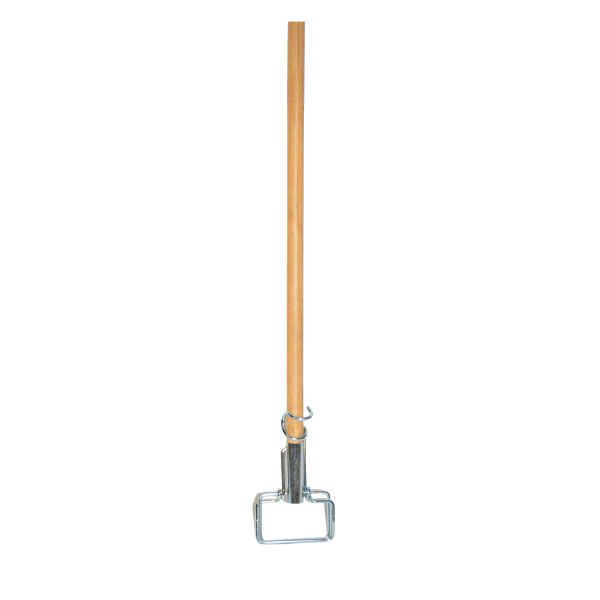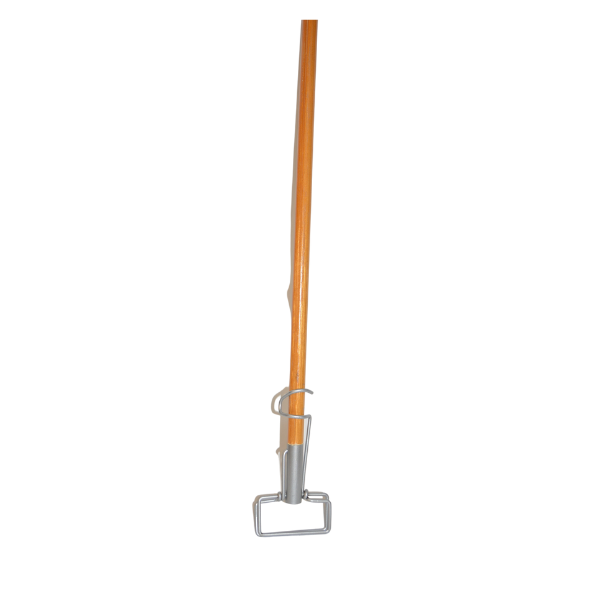 60" Fiberglass | 6154
For 54" order part number 6156
PLASTIC JAWS HIGH-IMPACT POLY HEAD – Recommended for wide-tape mops – firmly grips or releases the mop with a twist of the collar.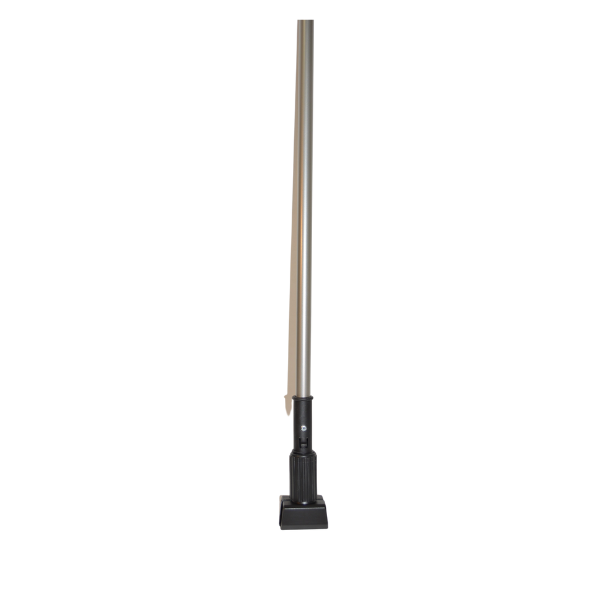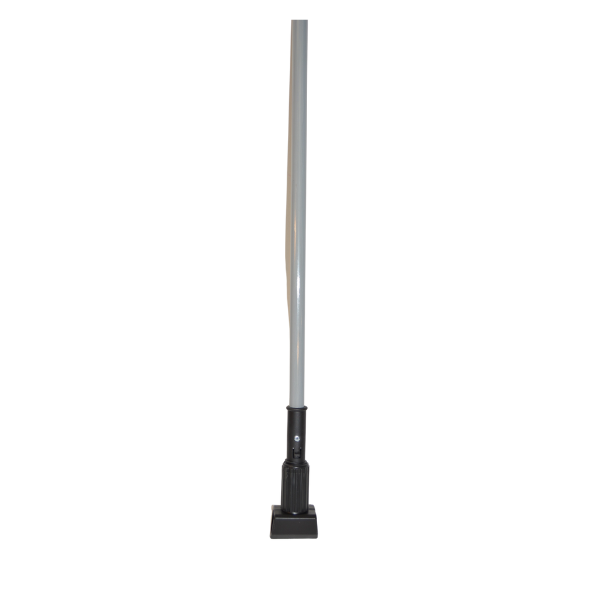 60" Fiberglass | 6934
For 54" order part number 6936
QUICK-CHANGE HANDLES FOR NARROW-TAPE MOPS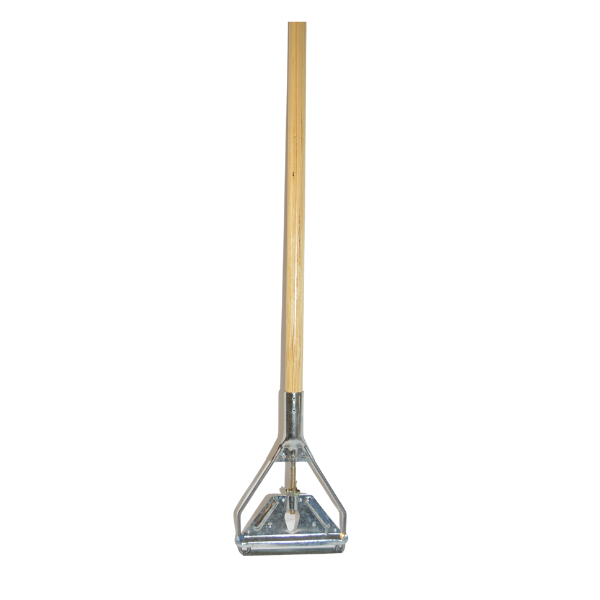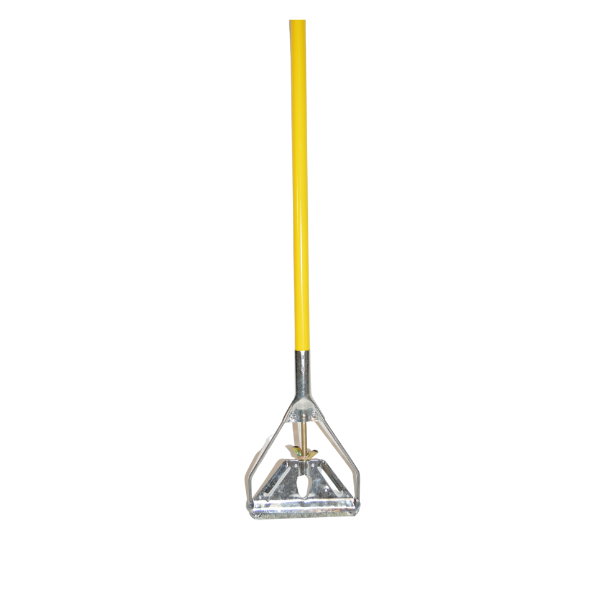 60" Vinyl Coated Steel | 6251
Heavy-duty Mop Bucket
This 32-quart downpress mop bucket with wringer is one of the heaviest-duty buckets on the market.  Manufactured from high density polymer that is injection molded, unlike conventional foam plastic buckets, this bucket is absolutely smooth. The durable stain resistant one-piece construction is easy to clean and sanitize and does not provide a breeding ground for bacteria. Featuring a single bail handle which eliminates the possibility of pinching and 3″ non-marking ball bearing casters that provide smooth easy movement, guaranteed not to fall out.   Weighing in at a hefty 19 pounds, this may be the last bucket you'll buy.
Bruske No. 9-A9800-A       Bruske 32-Quart Mop Bucket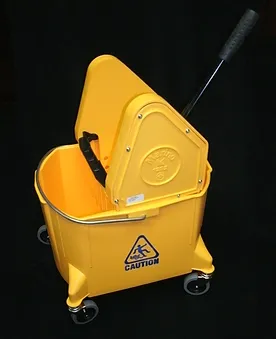 Bruske Products is a 100% Employee-Owned ESOP Company
Bruske Products is known for producing quality-crafted, American-made brushes, brooms, and sweeper brushes that last longer and clean better than ordinary floor products. Each brush and broom is designed, engineered and manufactured to last longer by using the finest materials.
Manufacturing
Transportation
Public Works
Education Facilities 
Pharmaceutical Manufacturing
Food Manufacturing