Our mission is to design, engineer and manufacture American-made quality cleaning products that last longer and clean better than ordinary cleaning products and exceed the needs and expectations of each customer in a socially responsible manner.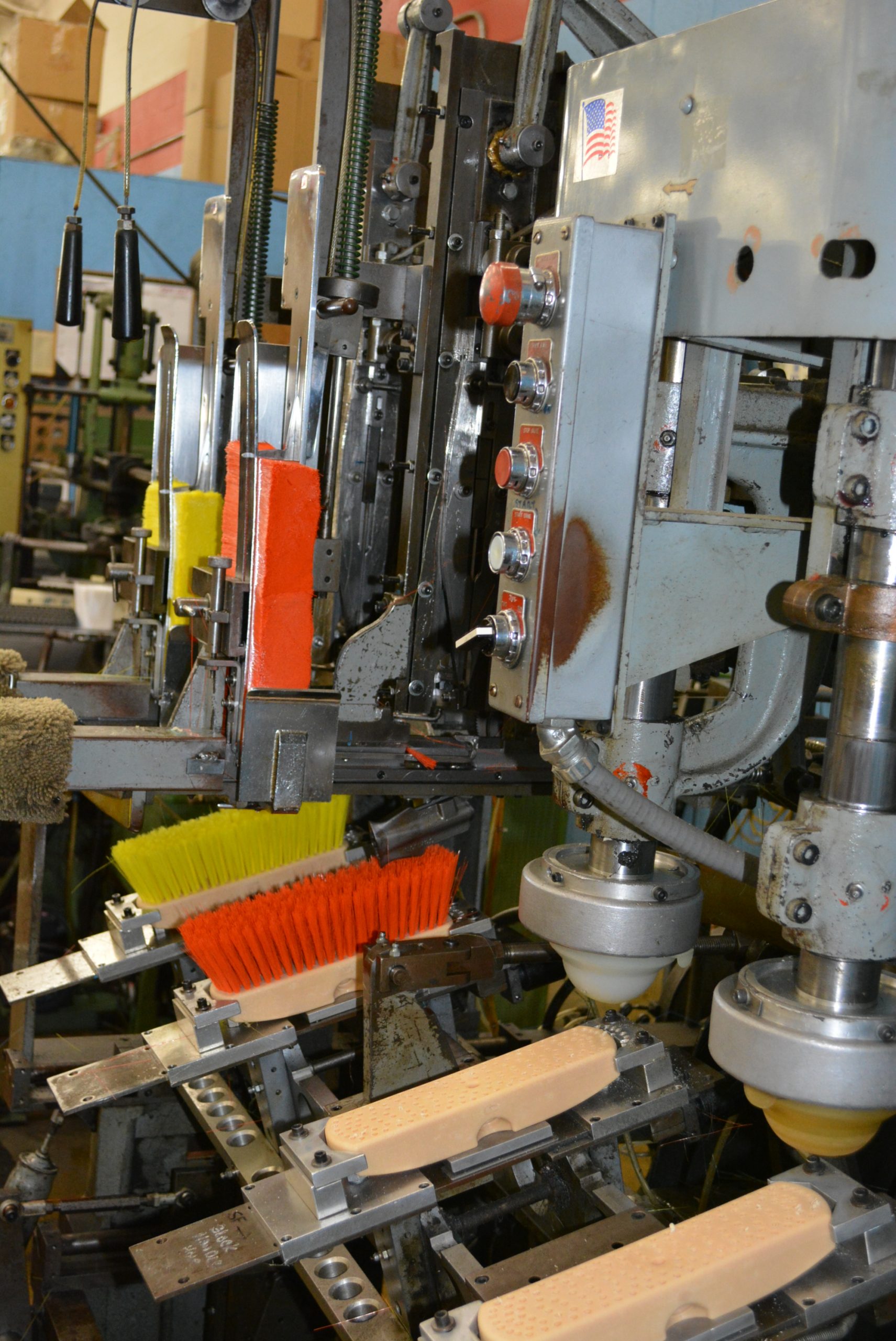 The employee owners of Bruske Products are proud to continue a 50-year tradition of making the finest push brooms and sweeper brushes to be found anywhere and to supply a wide array of janitorial and other cleaning products to American industry as well as the general public. Before most people are awake, we are hard at work at our machines, turning raw metal and specialty bristle into sweeping tools built to last. Hear that "thunk, thunk, thunk" when you walk through the factory? That's the sound of bristles being pressed into one of our solid-core brushes. Each is individually made and inspected by one of our seasoned specialists.
We are an ESOP, meaning the employees own the company as well as our 30,000 square-foot facility in Tinley Park, IL, 30 miles south of Chicago. We are truly invested in the success of our business. Some of us have been here for decades! In addition to our factory and management team in Tinley Park, we have 11 remote salespeople serving industrial customers coast-to-coast–companies like Coca-Cola, Frito-Lay, Goodyear and 3M–that depend on the durability of our brooms and brushes, the quality of our mops, squeegees, degreasers and detergents. Our famous push brooms and counter brushes—made right here in our factory–are available nationwide through suppliers like Fastenal and W.W. Grainger, as well as numerous retailers, from Do It Best to United Hardware.
Long-Lasting Cleaning Products
Our customers rely on the dedication to quality we apply to all our products. We may be small in size, but the pride we take in the integrity of the brushes we make, as well as the many solvents and other cleaning products we sell—our pride as owners–is very big. We are happy to say we follow the same dedication to quality and durability instilled by our founder, Edward H. Bruske III, who, with savings from a sales career with Fuller Brush, designed and built the first Bruske push broom in 1972 and advertised it as "indestructible." We've come a long way since then and we think you'll agree: When it comes to tackling cleaning jobs of all kinds, Bruske Products is second to none.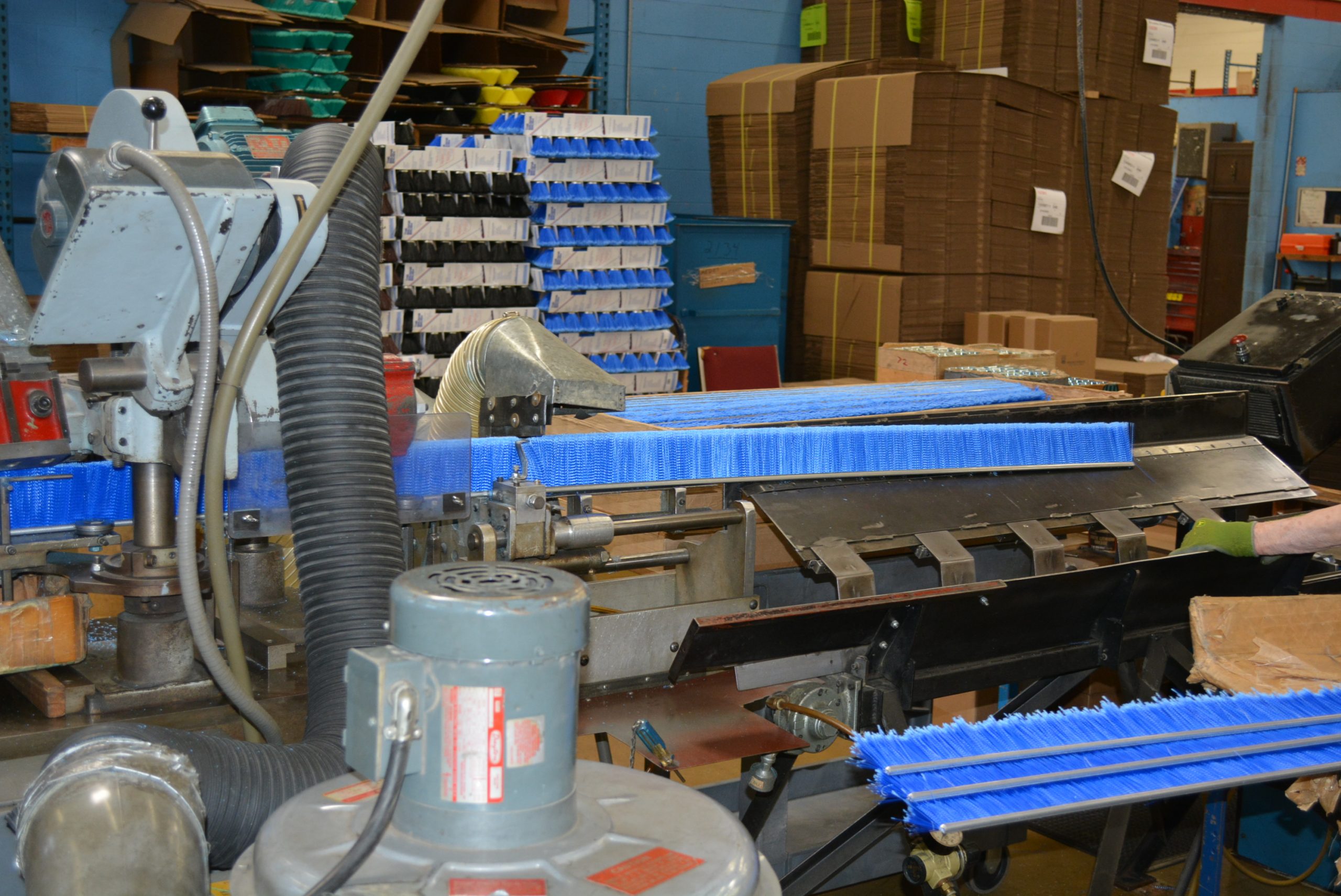 Bruske Products is a 100% Employee-Owned ESOP Company
Bruske Products is known for producing quality-crafted, American-made brushes, brooms, and sweeper brushes that last longer and clean better than ordinary floor products. Each brush and broom is designed, engineered and manufactured to last longer by using the finest materials.
Manufacturing
Transportation
Public Works
Education Facilities 
Pharmaceutical Manufacturing
Food Manufacturing